Highlights
Slack: supporting images in alerts
You can receive Slack alerts with an attached graph image now. We've added Slack Web API support to achieve this.
Please note: it's not possible to get alerts with images using the Webhooks method. You can still use Webhooks, but not receive any images.
Slack alerts configuration instructions are available in our wiki: https://github.com/hastic/hastic-server/wiki/Slack.
Alert example: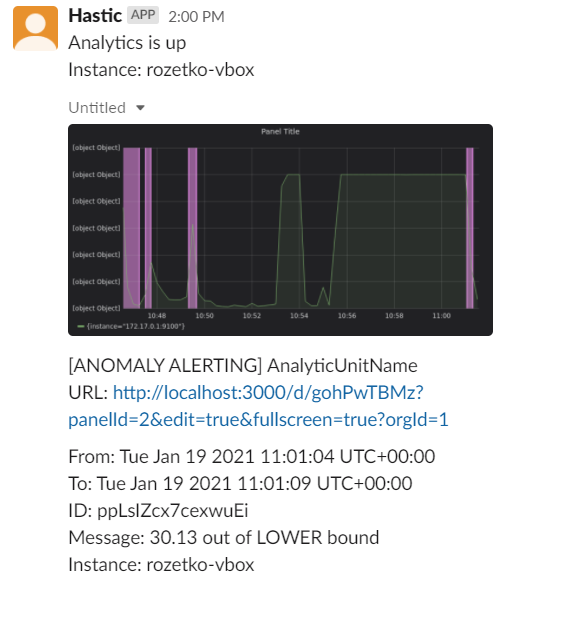 Changelog
Hastic Server
Added
Slack: support images in alerts #801
Fixed
Alerting doesn't work for Anomaly analytic units #938
Hastic Grafana App
Changed
Grafana 7.x UI updates #464